Meet the MoJo Advantage Team
MoJo Advantage was conceived as a result of having the same conversation over and over with friends who said they wanted to go back to work, but they didn't know how to start the process or where to go for help with their job search. In the Fall of 2015, Molly & JoAnne realized that they shared the same belief that there is an opportunity for this very smart, dependable and experienced demographic of women, who had voluntarily left their previous careers, to be better utilized in the workforce. They recognized a need in the marketplace for a service that could help get them get back on a solid professional footing – and the idea for MoJo Advantage was born! Their services have evolved to include personal career development for anyone – from students to recent graduates to seasoned professionals – who finds themselves in transition and asking "what's next?". They also provide customized training for businesses. In 2019, MoJo Advantage developed a professional training and development service which partners with businesses to facilitate individual employee and team trainings to improve company culture and achieve organizational objectives.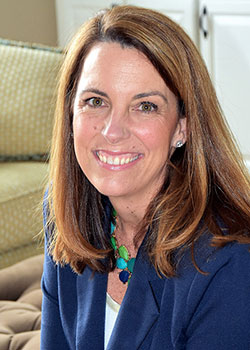 Molly Edmondson is a Certified Professional Career Coach who loves helping people understand their strengths and gain confidence in themselves through self-awareness. Originally a high school teacher and coach, she transitioned to stay-at-home mom when her first child was born. Once her kids were in school, Molly was fortunate to have found a variety of flexible, part-time roles that included recruiting, sales and meeting planning. These jobs allowed her to balance home, volunteer and work responsibilities while still developing professionally. One of her goals when starting MoJo Advantage was to help other women gain confidence in themselves and achieve the satisfaction of utilizing their talents in a role that is fulfilling.  She is excited to partner not only with women and young adults, but also with businesses who value employee development and have a desire to build a positive team culture to impact business results.  Molly earned both a Masters of Arts in Teaching as well as a Bachelor of Arts (History) from Boston College. She is a certified Authorized Partner with Everything DiSC (a Wiley Brand). Molly lives in Cincinnati with her husband Paul and has two adult daughters.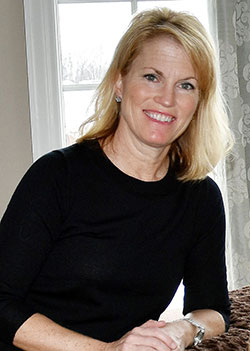 JoAnne Kennard is a Certified Professional Career Coach who understands the value of working on a flexible work schedule. For most of her 23-year career at IBM, JoAnne worked a flexible schedule in a variety of roles including sales, consulting, and project management. The flexibility allowed her to split her time between a positive career at IBM as a client executive and the cherished role of mom to her three children. JoAnne graduated from Miami University with a B.S. in Applied Sciences before being hired by IBM. After working for 23 years, JoAnne decided to retire from IBM to spend more time at home with her family. It was during that time that she realized that many of her talented friends were interested in eventually getting back into the workforce but were unsure how to go about it. At the same time, her husband was experiencing great success hiring women who had previously left their careers back into his company on flexible schedules. It became clear that there was an opportunity to do something positive for this group of women. The mission to help moms has evolved into a professional development competency to help any individual or organization who wants to make meaningful changes in order to meet their goals and objectives. JoAnne is a certified Authorized Partner with Everything DiSC (a Wiley Brand).  She lives in Cincinnati with her husband Tom and has three grown children.